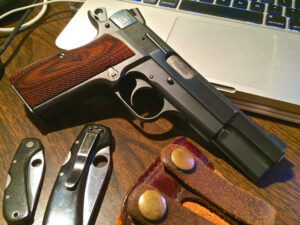 As a former Craig Spegel dealer, we have a limited remaining inventory as shown. 
When these sell, we will be unable to order more.
*Please note: Per Craig Spegel, "Frames vary dimensionally, it may only be by a few thousandths of an inch and may require some fitting!!! Because of this I DO NOT guarantee my grips to fit 100% on every single gun that I make grips for." Neither does Lightning Arms Sports Inc.

Also per our return policy Craig Spegel grips cannot be returned for refund or exchange once altered or mounted to the firearm.