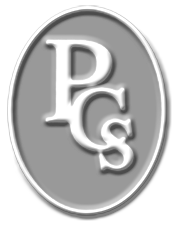 PCS holsters are conceived with all necessary design characteristics of a full-size handgun holster — the ability to gain a full firing grip on the holstered weapon, appropriate retention, and speed of presentation. They maximize the defensive performance of these smaller guns traditionally referred to as "secondary" weapons, which so often are carried in a primary capacity.
OUTSIDE THE WAISTBAND (OWB) HOLSTERS
The Lockdown is a specialty OWB pancake concealment holster design with reinforced mouth and integrated snap loops having safety dot lock snaps, made specifically for smaller guns.
Lockdown
$149
INSIDE THE WAISTBAND (IWB) HOLSTERS
The XDC (Extreme Deep Concealment) is a specialty IWB holster made specifically for small carry guns and sits as low as possible in the waistband while maintaining full grip clearance.
XDC
$100
POCKET HOLSTERS
The design emphasis of PCS is on creating innovative, high-quality pocket holsters for people whose circumstances prevent them from concealing a full-size defensive handgun as well as law enforcement officers and others needing a back up for their larger defensive handgun.
No-See-Um,
Canted or Straight-Drop
$80
| POCKET HOLSTERS | | | |
| --- | --- | --- | --- |
| BLACKBIRD (BRD) | | | |
| GUN TYPE | COLOR | PRODUCT | CANT |
| Beretta | | | |
| 21A | Black | Blackbird | No |
| | | | |
| Colt | | | |
| Mustang | Black | Blackbird | No |
| | | | |
| Glock | | | |
| G26/27 Left Hand | Black | Blackbird | No |
| G43 | Black | Blackbird | No |
| | | | |
| Kahr | | | |
| CW9/MK9/PM9 | Black | Blackbird | No |
| | | | |
| Kel-Tec | | | |
| P3AT | Black | Blackbird | No |
| | | | |
| Kimber | | | |
| Solo | Black | Blackbird | No |
| | | | |
| Rohrbaugh | | | |
| R9S Left Hand | Black | Blackbird | No |
| R9S | Brown | Blackbird | No |
| R9S | Cordovan | Blackbird | No |
| | | | |
| Ruger | | | |
| LCP/CT | Black | Blackbird | No |
| | | | |
| Seecamp | | | |
| .32 Cal. | Black | Blackbird | No |
| .32 Cal. Left Hand | Black | Blackbird | No |
| .32 Cal. | Brown | Blackbird | No |
| .32 Cal. | Cordovan | Blackbird | No |
| .32 .Cal Left Hand | Cordovan | Blackbird | No |
| | | | |
| Sig Sauer | | | |
| P238 | Black | Blackbird | No |
| | | | |
| Smith & Wesson | | | |
| J-Frm .38spl | Black | Blackbird | No |
| J-Frm .38spl Left | Black | Blackbird | No |
| J-T Frm .38/.357 | Black | Blackbird | No |
| | | | |
| Walther | | | |
| PPK,PPK/S Left | Black | Blackbird | No |
| | | | |
| FRENCH CURVE (FRC) | | | |
| GUN TYPE | COLOR | PRODUCT | CANT |
| Smith & Wesson | | | |
| J-Frm .38spl | Black | French Curve | Yes |
| J-Frm .38spl Left | Black | French Curve | Yes |
| J-Frm .38spl Left | Brown | French Curve | Yes |
| J-T Frm .38/.357 | Black | French Curve | Yes |
| JTFrm 38/357 Left | Black | French Curve | Yes |
| J-T Frm .38/.357 | Brown | French Curve | Yes |
| JTFrm 38/357 Left | Brown | French Curve | Yes |
| J-T Frm .38/.357 | Cordovan | French Curve | Yes |
| JTFrm 38/357 Left | Cordovan | French Curve | Yes |
| J-Frm 340PD Left | Brown | French Curve | Yes |
| J-Frm 340PD Left | Cordovan | French Curve | Yes |
| J-Frm 360PD | Brown | French Curve | Yes |
| J-Frm 360PD Left | Brown | French Curve | Yes |
| J-Frm 360PD | Cordovan | French Curve | Yes |
| J-Frm .357 2 1/8″ | Black | French Curve | Yes |
| JFrm357 21/8″Left | Black | French Curve | Yes |
| J-Frm .357 2 1/8″ | Brown | French Curve | Yes |
| JFrm357 21/8″Left | Brown | French Curve | Yes |
| J-Frm .357 2 1/8″ | Cordovan | French Curve | Yes |
| JFrm357 21/8″Left | Cordovan | French Curve | Yes |
| | | | |
| HARPOON (HPN) | | | |
| GUN TYPE | COLOR | PRODUCT | CANT |
| Beretta | | | |
| 21A | Black | Harpoon | No |
| | | | |
| Colt | | | |
| Mustang | Cordovan | Harpoon | No |
| | | | |
| Glock | | | |
| G26/27 | Black | Harpoon | No |
| G26/27 Left Hand | Black | Harpoon | No |
| G42 | Black | Harpoon | No |
| G43 | Black | Harpoon | No |
| | | | |
| Kahr | | ` | |
| MK9/PM9 Left | Black | Harpoon | No |
| MK9/PM9 Left | Cordovan | Harpoon | No |
| MK40/PM40 Left | Black | Harpoon | No |
| MK40/PM40 Left | Brown | Harpoon | No |
| | | | |
| Kel-Tec | | | |
| P32 | Black | Harpoon | No |
| P32 Left Hand | Black | Harpoon | No |
| P32 | Cordovan | Harpoon | No |
| P3AT Left Hand | Black | Harpoon | No |
| P3AT | Brown | Harpoon | No |
| P32AT Left Hand | Brown | Harpoon | No |
| | | | |
| NAA | | | |
| .32 Guardian | Black | Harpoon | No |
| .32 Guardian Left | Black | Harpoon | No |
| .32 Guardian | Brown | Harpoon | No |
| .32 Guardian Left | Brown | Harpoon | No |
| .32 Guardian | Cordovan | Harpoon | No |
| .32 Guardian Left | Cordovan | Harpoon | No |
| | | | |
| Ruger | | | |
| LCP | Black | Harpoon | No |
| LCP/CT | Black | Harpoon | No |
| | | | |
| Sig Sauer | | | |
| P238 | Black | Harpoon | No |
| | | | |
| Walther | | | |
| PPK,PPK/S Left | Cordovan | Harpoon | No |
| | | | |
| NO-SEE-UM CANTED (NUC) | | | |
| GUN TYPE | COLOR | PRODUCT | CANT |
| Ruger | | | |
| LCR | Black | No-See-Um | Yes |
| | | | |
| Smith & Wesson | | | |
| J-Frm .38spl | Black | No-See-Um | Yes |
| J-Frm .38spl Left | Black | No-See-Um | Yes |
| J-Frm .38spl | Cordovan | No-See-Um | Yes |
| J-T Frm .38/.357 | Black | No-See-Um | Yes |
| JTFrm 38/357 Left | Black | No-See-Um | Yes |
| J-T Frm .38/.357 | Cordovan | No-See-Um | Yes |
| J-Frm .357 2 1/8″ | Black | No-See-Um | Yes |
| JFrm357 21/8″Left | Black | No-See-Um | Yes |
| JFrm .357 2 1/8″ | Cordovan | No-See-Um | Yes |
| JFrm357 21/8″Left | Cordovan | No-See-Um | Yes |
| | | | |
| NO-SEE-UM STRAIGHT DROP (NUS) | | | |
| GUN TYPE | COLOR | PRODUCT | CANT |
| Smith & Wesson | | | |
| J-Frm .38spl | Black | No-See-Um | No |
| J-T Frm .38/.357 | Black | No-See-Um | No |
| JFrm .357 2 1/8″ | Cordovan | No-See-Um | No |
| | | | |
| POCKET SPEED SCABBARD (PSS) | | | |
| GUN TYPE | COLOR | PRODUCT | CANT |
| Glock | | | |
| G26/27 | Black | PSS | Yes |
| G26/27 Left Hand | Black | PSS | Yes |
| G26/27 | Brown | PSS | Yes |
| G26/27 | Cordovan | PSS | Yes |
| | | | |
| Kahr | | | |
| CW9/MK9/PM9 | Black | PSS | Yes |
| MK9/PM9 Left | Black | PSS | Yes |
| | | | |
| Smith & Wesson | | | |
| J-Frm .38spl | Black | PSS | Yes |
| J-Frm .38spl Left | Black | PSS | Yes |
| J-Frm .38spl Left | Brown | PSS | Yes |
| J-Frm .38spl Left | Cordovan | PSS | Yes |
| J-T Frm .38/.357 | Black | PSS | Yes |
| JTFrm 38/357 Left | Black | PSS | Yes |
| J-T Frm .38/.357 | Cordovan | PSS | Yes |
| JTFrm 38/357 Left | Cordovan | PSS | Yes |
| J-Frm 340PD Left | Cordovan | PSS | Yes |
| J-Frm 360PD | Black | PSS | Yes |
| J-Frm 360PD Left | Black | PSS | Yes |
| J-Frm 360PD | Brown | PSS | Yes |
| J-Frm 360PD Left | Brown | PSS | Yes |
| J-Frm 360PD | Cordovan | PSS | Yes |
| J-Frm 360PD Left | Cordovan | PSS | Yes |
| | | | |
| REDOUBT (RDT) | | | |
| GUN TYPE | COLOR | PRODUCT | CANT |
| COLT | | | |
| Mustang Left | Black | Redoubt | Yes |
| | | | |
| Kahr | | | |
| CW9/MK9/PM9 | Black | Redoubt | Yes |
| MK9/PM9 Left | Black | Redoubt | Yes |
| CW9/MK9/PM9 | Cordovan | Redoubt | Yes |
| MK9/PM9 Left | Cordovan | Redoubt | Yes |
| MK40/PM40 Left | Black | Redoubt | Yes |
| MK40/PM40 | Brown | Redoubt | Yes |
| MK40/PM40 Left | Brown | Redoubt | Yes |
| MK40/PM40 Left | Cordovan | Redoubt | Yes |
| | | | |
| Kel-Tec | | | |
| P32 | Black | Redoubt | Yes |
| P32 Left Hand | Black | Redoubt | Yes |
| P32 | Cordovan | Redoubt | Yes |
| P3AT Left Hand | Black | Redoubt | Yes |
| | | | |
| NAA | | | |
| .32 Guardian Left | Black | Redoubt | Yes |
| | | | |
| Rohrbaugh | | | |
| R9S Left Hand | Black | Redoubt | Yes |
| | | | |
| Walther | | | |
| PPK, PPK/S Left | Black | Redoubt | Yes |
| | | | |
| TOMAHAWK (TOM) | | | |
| GUN TYPE | COLOR | PRODUCT | CANT |
| Glock | | | |
| G26/27 | Black | Tomahawk | Yes |
| G26/27 Left Hand | Black | Tomahawk | Yes |
| G26/27 | Brown | Tomahawk | Yes |
| G26/27 | Cordovan | Tomahawk | Yes |
| G26/27 Left Hand | Cordovan | Tomahawk | Yes |
| G42 | Black | Tomahawk | Yes |
| G43 | Black | Tomahawk | Yes |
| | | | |
| Kahr | | | |
| K9/P9 Left Hand | Black | Tomahawk | Yes |
| CW9/MK9/PM9 | Black | Tomahawk | Yes |
| MK9/PM9 Left | Black | Tomahawk | Yes |
| CW9/MK9/PM9 | Brown | Tomahawk | Yes |
| CW9/MK9/PM9 | Cordovan | Tomahawk | Yes |
| MK40/PM40 Left | Black | Tomahawk | Yes |
| | | | |
| Kel-Tec | | | |
| P3AT Left Hand | Cordovan | Tomahawk | Yes |
| | | | |
| Kimber | | | |
| Solo | Black | Tomahawk | Yes |
| | | | |
| Rohrbaugh | | | |
| R9S Left Hand | Black | Tomahawk | Yes |
| R9S | Brown | Tomahawk | Yes |
| | | | |
| Ruger | | | |
| LCP/CT | Black | Tomahawk | Yes |
| | | | |
| Seecamp | | | |
| .32 Cal Left Hand | Black | Tomahawk | Yes |
| .32 Cal | Brown | Tomahawk | Yes |
| | | | |
| Sig Sauer | | | |
| P232 Left Hand | Black | Tomahawk | Yes |
| P238 | Black | Tomahawk | Yes |
| | | | |
| OWB HOLSTERS | | | |
| LOCKDOWN (LDN) | | | |
| GUN TYPE | COLOR | PRODUCT | CANT |
| Glock | | | |
| G42 | Black | Lockdown | Yes |
| G43 | Black | Lockdown | Yes |
| | | | |
| IWB HOLSTERS | | | |
| XDC | | | |
| GUN TYPE | COLOR | PRODUCT | CANT |
| Glock | | | |
| G26/27 | Black | XDC | Yes |
| G26/27 | Cordovan | XDC | Yes |
| G42 | Black | XDC | Yes |
| G43 | Black | XDC | Yes |
| | | | |
| Kahr | | | |
| CW9/MK9/PM9 | Black | XDC | Yes |
| | | | |
| Rohrbaugh | | | |
| R9S | Black | XDC | Yes |
| | | | |
| Ruger | | | |
| LCP/CT | Black | XDC | Yes |
| | | | |
| Sig Arms | | | |
| P238 | Black | XDC | Yes |
| P238 | Cordovan | XDC | Yes |
| | | | |
| Walther | | | |
| PPK, PPK/S | Black | XDC | Yes |