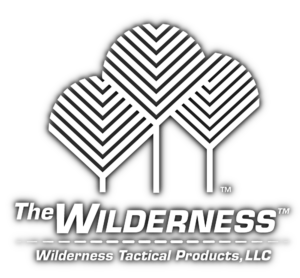 THE ORIGINAL INSTRUCTOR BELT *
The Original InstructorBelt was developed in 1983 and has been refined ever since, now offering higher quality and more options than ever. It is a very strong, double-thickness belt with a specially designed V-ring buckle coated with a technical non-glare black coating.
The original 1.75″ belts fit jeans and BDUs very well. The 1.5″ Original Instructor Belts will fit a wider variety of pants and shorts.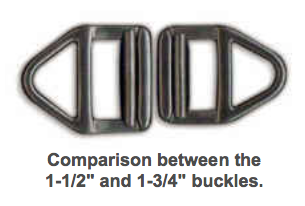 The belt was originally designed to clip into a secure system while "instructing" others in high places. They are also fantastic everyday pants belt for casual or outdoor use, as well as concealed carry.
In lab testing, the Original Instructor Belt has withstood a minimum of 5,900 lbs. of static stress, to more than 8,000 lbs. of static stress without failing. The belt end tab is sealed with our proprietary resin which impregnates the material and prevents fraying.
1.75″ Black, Coyote, O.D.
5-stitch…$59.95
C.S.M.…$64.95
1.5″ Black, Coyote, O.D.
5-stitch…$59.95
C.S.M.…$64.95
*44-49" add $5.00, 50-59" add $10.00 on Original Instructor and Frequent Flyer belts.
Frequent Flyer Belt
The 1.25″ Frequent Flyer Belt was designed to still be sturdy enough to act as a proper gun belt, but be narrow enough to fit sporty clothing and pass-through metal detectors. While not intended to be load-bearing, the Frequent Flyer's construction is identical to
the Instructor Belt's. It's non-metallic Delrin rings provide a strong, good-looking buckle.
1.25″ Black, Coyote, O.D.
5-stitch…$40.95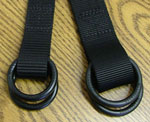 Combining the best attributes of the non-metallic Delrin rings of the original Frequent Flyer with the wider webbing and increased support of the Instructor Belt series, the new 1.5″ Frequent Flyer Belt offers another option for travel or daily wear.
The picture at the right illustrates the new scaled-up 1.5″ version of The Wilderness' custom-cast Delrin rings (right) in comparison to the standard 1.25″ Frequent Flyer rings (left).
1.5″ Black, Coyote, O.D.
5-stitch…$43.95
*44-49″ add $5.00, 50-59″ add $10.00 on Original Instructor and Frequent Flyer belts.
Available from 24″ to 59″ in 1″ increments. Correct sizing is vital to proper fit and function; please see directions below.
STIFFNESS OPTIONS
The 5-Stitch model offers two stitch lines more than the basic belt along its length. This addition significantly stiffens the belt and
enhances load bearing capability. It's vertical rigidity is similar to a high-quality leather gun belt. We think this is the best one for most gun-carrying operations, both inside-the-pants and belt holsters.
The Combat Shooters Model (C.S.M.), available on the Instructor Belts™, adds a polyethylene insert which adds even more vertical
rigidity. This model is slightly thicker than the 5-stitch models and may not fit some Kydex holsters belt loops. We recommend it for action shooters and security work where numerous items such as duty holsters will be worn on the belt.
"If it's not a Wilderness Original Instructor Belt, it's just a copy."
VERY IMPORTANT: BELT SIZE MEASURING INSTRUCTIONS

Wilderness belts are sized by a true measured belt size to the nearest single inch, not a two inch range. We ask that you put a cloth tape through the belt loops of the pants that you would normally wear the belt with, pulling as tightly as you typically pull a belt, and measure to the nearest single inch. If you regularly wear an in-the-waistband holster and mag pouches, we recommend you place them in your pants for measuring.
Ideally, the hook fastener material on the belt tab should center evenly in the loop fastener material area on the belt body. From an ideal fit you will then have an 1-3/4″ of adjustment in each direction. This is usually enough of an adjustment to cinch down for something heavy on the outside of the belt, or loosen the belt for an in-the-waistband holster. If your I.W.B. holster is for a particular thick gun, you may want to assume an extra inch.

You can also measure by laying a leather belt out flat on a table, and measure from the inside edge of the buckle away from the hinge to the hole that you currently use (it is important that the inside length of the buckle be included in the measurement,) and as above, measure to the nearest single inch.
If you would like any assistance in the measuring process, please feel free to call us. A quick call is easier and cheaper for everyone than a belt exchange.
VERY IMPORTANT: PROPER BELT USE FOR SAFETY, DURABILITY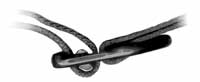 Our Instructor Belt is very tough and has tremendous load-bearing ability when used properly according to the included directions.
However, the operator MUST thread the belt tab through the buckle around the floating bar before fastening with the Velcro (see pictures below.) The hook-and-loop fastener is only to retain the loose end from flopping around. It will quickly lose its stitching
and be destroyed if the buckle is improperly used. With proper threading it should last for years. The Velcro¨ has no load-bearing capability on its own and the safety function of the belt will be completely undermined if improperly used.
We recommend cleaning any lint or particles out of the hook and loop Velcro once in a while to extend its life and maintain its adhesive abilities.
| THE WILDERNESS TACTICAL BELT INVENTORY | |
| --- | --- |
| SIZE IN INCHES | COLOR |
| | |
| 5 STITCH INSTRUCTOR BELT 1.5″ | |
| 30″ | Black |
| 30″ | Coyote Brown |
| 30″ | Olive Drab |
| 32″ | Black |
| 32″ | Olive Drab |
| 34″ | Black |
| 36″ | Coyote Brown |
| 38″ | Black |
| 38″ | Olive Drab |
| 40″ | Coyote Brown |
| 42″ | Coyote Brown |
| 42″ | Olive Drab |
| 46″ | Coyote Brown |
| 46″ | Khaki |
| 46″ | Olive Drab |
| | |
| 5 STITCH INSTRUCTOR BELT 1.75″ | |
| 34″ | Black |
| 36″ | Black |
| 42″ | Black |
| 46″ | Black |
| 48″ | Black |
| 50″ | Black |
| | |
| COMBAT SHOOTERS MODEL (CSM) INSTRUCTOR BELT 1.5″ | |
| 30″ | Black |
| 34″ | Black |
| 40″ | Black |
| 42″ | Black |
| 44″ | Black |
| 48″ | Black |
| 50″ | Black |
| | |
| 5-STITCH FREQUENT FLYER BELT 1.25″ | |
| 32″ | Coyote Brown |
| 34″ | Black |
| 34″ | Coyote Brown |
| 36″ | Black |
| 38″ | Black |
| 38″ | Coyote Brown |
| 40″ | Coyote Brown |
| 42″ | Black |
| 42″ | Coyote Brown |
| 44″ | Black |
| 44″ | Coyote Brown |
| 46″ | Black |
| 46″ | Coyote Brown |
| 48″ | Black |
| 48″ | Coyote Brown |
| 50″ | Black |
| 50″ | Coyote Brown |
| | |
| 5-STITCH FREQUENT FLYER BELT 1.5″ | |
| 32″ | Black |
| 32″ | Coyote Brown |
| 34″ | Black |
| 34″ | Coyote Brown |
| 36″ | Black |
| 36″ | Coyote Brown |
| 37″ | Black |
| 37″ | Coyote Brown |
| 38″ | Black |
| 38″ | Coyote Brown |
| 40″ | Coyote Brown |
| 42″ | Black |
| 44″ | Black |
| 44″ | Coyote Brown |
| 46″ | Black |
| 46″ | Coyote Brown |
| 48″ | Black |
| 48″ | Coyote Brown |
| 50″ | Coyote Brown |